A while ago, I published this article on Medium (I'm no longer a member) singing the praises of this wonderful horse. Just recently, I learned my early morning partner has departed this earth, so I decided to reproduce the article here on my website in memory of him.
###
Out the back of where I live there are open fields. In the last I can't remember how long there's been a black horse enjoying the seasons as they come and go. In the winter he (I know he's a 'he' for obvious reasons) parades up and down in a green coat, looking very handsome. He reminds me of Black Beauty — though his head is adorned with a vertical white blaze rather than the star so often depicted in pictures of the fictional horse.
This guy has become a constant in my morning routine. I get up, look out, and feel disappointed if he's not there. I've watched him make friends through the years: with a herd of cows that graze in an adjacent field in the summer and a young pony who comes to visit a couple of times a year. And with the children who feed him apples and carrots — yeah, they're a big favourite — and the birds love him!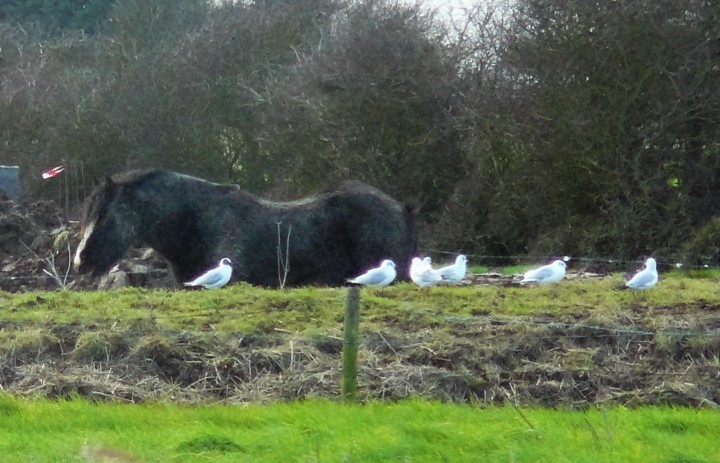 At the moment, the local council are putting drainage pipes in and yes, you guessed it, he's there making friends with the workmen. Of course, it's probably to do with wheedling food out of them, but it's always nice to think there's something more going on inside his head.
###
I always enjoyed watching him run. Free as the wind. I will certainly miss him. RIP big fella.