(Horror)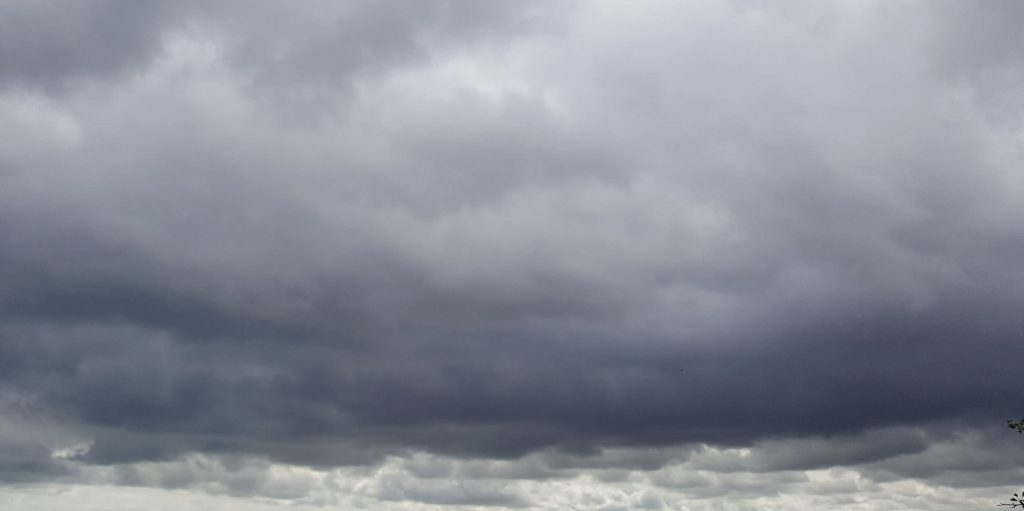 Rosie Macintyre stands on the edge of the world. Behind her, purple and white heather interweave to create a carpet of wonder. In front is the sea, a never-ending canopy of grey. The breeze is fresh and boisterous. It whips her hair across her face, except where it's shaven close to the scalp. A neat scar decorates the right side of her head, adjacent to the temple. It's a testament to why she's here.
Jack, her godfather and boss, chose a good place for her convalescence. Far away from the city and harsh realities of police work.
If only.
Six months since the shooting. Five months since she last saw Rob. She doesn't know why he left, but the details are slowly emerging.
In the morning mist, she saw it again. The ghostly outline of a figure. An hallucination? Or a memory triggered by thoughts of the man she loves? Rob saved her; he said he loved her.
Where is he now?
On silent wings, a marsh harrier hovers, dives, misses, and begins its search again. She understands its frustration. The black hole of despair. Of foiled wants and needs.
"Hello, Mac. The nurse said I'd find you here," a gentle voice croons.
Rosie turns. "Jack." It's a surprise to see him. "What are you doing here?"
Hands in the pockets of his overcoat, he steps up beside her. "I've got some news."
"Oh."
Please let it be about Rob.
Tucking her arm in his, he guides her along the cliff path and back to the safety of the sprawling convalescent home.
"It's beautiful here," he says, gazing out to sea.
"Yes." She leans into him. "You chose it."
"Beth chose it."
Rosie smiles. Yes, she did. "How is she?" Sweet Beth. She makes Jack happy and that's always a good thing.
"No change. Still as bossy as ever."
She remembers with affection the blonde pathologist's short fuse. Recollections of the people close to her are vivid, fresh, alive. Other memories not so much. She squeezes his arm. "Would you want her any other way?"
Shaking his head. "No." Laughter resounds against her.
"I thought not."
"Here we are," he says. The two-storey building looms before them. "A nice cup of tea, I think."
Rosie silently agrees.
The convalescent home comprises six, self-contained flats. She hasn't heard the other clients, or spoken to them, but she has seen them to nod at. Here, recovery is a solitary existence, apart from the daily visits by an alternating team of four nurses. A psychiatrist visits once a week on a Tuesday. It's not mandatory to see him, he's there to counsel the clients and holds a drop‑in session between ten a.m. and midday. She hasn't needed to visit Doctor Simons for two weeks, though he did pop his head around her door last Tuesday, to ask how she was.
"I'm fine."
The smile had lit up his face. An attractive man, in his fifties, with silver-streaked dark hair. He's a decent sort, for a shrink.
They settle themselves in Rosie's spacious lounge, overlooking the sea. Her living quarters have a separate bedroom, kitchen, and bathroom. There is a balcony, but the wind is too blustery to sit outside. She's made tea and they sit in cosy armchairs facing the French windows, leading onto the veranda.
Sighing, Jack says, "It's very relaxing here, I could get used to this." He slurps his tea, eyes on the view through the glass panelled doors.
"You wouldn't last a day." Rosie laughs.
Jack responds with a shake of his head. "You're right, I wouldn't." He studies her. "How are you?" He puts his mug down on the table between their chairs and leans forward. His eyes hold hers.
"I'm fine."
"I meant, how are you, really?"
She manages a half-smile. "Recovering … slowly."
"And the dreams?"
"Less."
Nodding, he takes up his drink again.
"You said you had news?" She's keen to know it.
"Yes." The mug is back on the table.
"Go on then."
He straightens as if bracing himself. Then, "I think I've located Andy."
She pushes back in the chair, rests a hand on the arm and picks at the fabric's fleur-de-lis pattern. Jack grunts, his usual reaction to her indifference. Why does he think she cares whether Andy is alive or dead?
"He's your brother, Mac."
The words fuel her hatred. "He's dead to me."
"Mac?"
"What?" Her anger widens his eyes.
"I thought—"
"He's dead to me," she repeats. "Let him stay dead, please."
"So, if I find him and bring him in?"
"Charge him and be done with it, but–" she holds his stare. "I don't want to know."
Silence. Jack swallows the remainder of his drink.
"What about Rob?" she says.
He looks at her. "What about him?"
"You're never going to forgive him, are you?"
"He infiltrated my team to spy on us. I think I have every right not to forgive the bastard."
It's true, Rob did deceive them, but it didn't stop her falling in love with him. Besides, he confessed when Jack found out, which wasn't the same as volunteering it. She knew that.
"He confessed." Still she drums it out verbatim.
"Yeah, when I confronted–" he stops. "We've had this conversation too many times."
"You saw him after they'd finished with him. He was a wreck. A walking, brainwashed wreck."
"He knew what he was doing. He was special forces for fuck's sake. What was it? SBS – Special Boat Service?" Jack stands, angry – again.
"Jack. He didn't know he was being used like that – like an animal in a laboratory. You remember how long he spent in recovery. The specialist tried so many variations of medication to undo what they did to him. And then—"
"And then you got shot"—Jack's statement knocks her sideways—"and where is he now?"
I wish I knew.
They part company amicably, as always. He kisses her cheek and says he'll try to visit next week. Beth might come, but she's so busy, he can't promise anything.
Back inside her flat, she watches Jack from the kitchen window. He gazes out to sea for a moment, then, without another glance, climbs into his car and heads back to civilisation.
She hopes he's careful. If he goes after her murdering fuck of a brother, he'll need her prayers.
#
The breeze is less energetic today, allowing the mist to linger.
"Watch your footing," the visiting nurse tells her. "And stay away from the edge. Visibility is patchy."
"Thanks for the warning." She's memorised the route. "Send a search party if I'm not back by tea time." She laughs. The nurse doesn't.
It's murky. The sun hides behind a curtain of shadows. Its rays would help dispel the gloom, at least. No matter. Her lengthy stay has provided her with a good knowledge of the place. Besides, it isn't thick like fog. Each step forward shifts the vapour like the parting of the Red Sea. She can see the path in front of her and that's all she needs.
Still, the dampness soaks into her hair and skin. Not pleasant, but she craves the outdoors, as if it is the cure for all her ills. Ocean waves roar to her right and otherworldly booms sound to her left. She'd read in the local newspaper a bittern had been seen on the marshland, a rare sighting, apparently. Maybe that's what she can hear.
Calmness touches her, and then a hand.
– Hello, Princess.
Rosie whirls around. Her brother, Andy, smiles.
"Andy?" Breath leaves her in convulsing ripples. Calm down. Calm down.
He's there and then he's not. His silhouette vanishes in the mist.
Her heart rate soars. Ba-boom, ba-boom, ba-boom. Blood thumps in her ears. Boom, boom, boom. She turns this way, that way. Sweat coats her armpits, and drips with the mist.
– Have you missed me, Princess?
"Andy?" she calls. "Andy?"
– What, Princess?
The ghostly voice is behind her. Another tap on her shoulder. She turns but he's gone.
"Where are you?"
– I'm here.
She lunges forward, toward the edge. Step away. Step away.
– Not there, here.
A shove to her hip has her screaming in terror. She falls. Clings to the tufted grass lining the coastal path. Is he here to kill her too? Has he already murdered Rob? It would explain why Rob left and never came back.
– You think I murdered your boyfriend?
Tearing at the clumps of earth she struggles to stand. A boot traps her, presses her spine to the cold ground. His face hovers above hers, dark pools stare. They're not the eyes of the living.
She's hallucinating again. Another waking nightmare. Get up. Get up. This time she rises. Lifts her hands to her face and weeps.
#
Detective Inspector Jack Shepherd stares down at the body of his goddaughter. Tears weave their way down his cheeks.
At least she's at peace now.
The chapel of rest smells of lilies and wood glue.
A man, walking his dog along the beach, found her body.
The officer in charge told Shepherd they believed she'd lost her footing in the mist and plunged the forty feet to her death. The pathologist said death would have been instantaneous.
A blessed relief.
Her funeral will be next Tuesday, September thirteenth, the anniversary of her mother's murder so many years ago. Cold fingers crawl across Shepherd's shoulders. He shakes the feeling away, steps toward the casket, smooths back her hair, kisses her forehead.
"Sleep well, Mac." The words catch in his throat, a repeat of those he'd said to her father as he lay on the ground, dying.
Lord Almighty, how can I continue after this?
His mobile rings. Beth's face smiles up at him. He moves away and presses the accept button. "Beth?"
"Jack …"
He dislikes the hesitation in her voice. Is she standing over a dead body somewhere? Glancing across at the oak coffin, his heart lurches. "What is it?"
"I'm in Lincoln."
"And?" He can do without her cryptic declarations.
"With Andrew Macintyre Junior …" she pauses. Silence hums in his ear. Then, "He's dead. I don't know how, yet, but it looks suspicious."
Shepherd silences the phone.
A family gone, wiped out without a trace. Dear, God.
#
In a naval base somewhere in England, Robert Peters jolts upright on his bunk, sweat beads his forehead and soaks his armpits. A figure lies beside him. A face he misses every single day. Is she a figment of his need?
"Rosie?"
– Be safe, Rob.
She nips at the tip of his nose and brushes cold lips against his.
#
In life she'd known him for a moment; held him and lost him. In death she will scale heaven and earth to keep him safe until he's ready to join her.
Copyright (2020) M J Christie